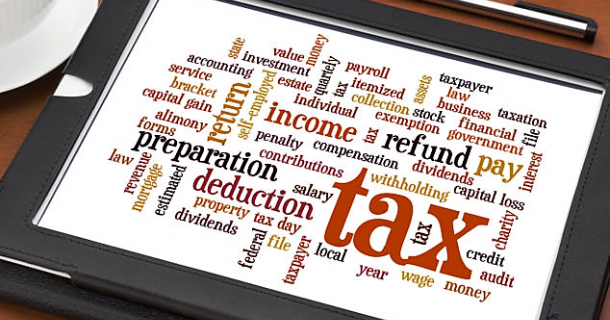 English
IBA Japan Seminar
The Japanese 2018 Tax Reform proposals were published in December 2017
A panel of Deloitte partners will provide an overview of the Japan and US tax reforms, and will discuss the impact of these reforms on the financial services industry in Japan. This presentation will highlight:
1) The major changes for financial services firms, and the likely impact on both Japanese and foreign financial services firms.
2) It will give a high level summary of US tax proposals that became law in December 2017, and has significantly overhauled the US Tax Code. The presenters will highlight some of the major changes and set out the impact on US and non-US financial service firms doing business in Japan.
3) The presentation will also include an update on the OECD BEPS (Base Erosion and Profit Shifting), and will include how this policy will have an impact on Japanese Tax treaties. This will include a discussion on the impact on corporates in Japan and operations in other jurisdictions, and what this means for financial services firms in Japan.
---
Speakers:
Mr Kai Hielscher, Executive Officer, Deloitte Tohmatsu Tax Co.
Kai Hielscher is an Executive Officer with Deloitte Tohmatsu Tax Co. and the Financial Services Industry Leader in Tokyo; he is also a Transfer Pricing and Business Model Optimization specialist. Kai began his career at Deloitte's Washington Office in 1995, and since then has had a range of roles related to transfer pricing practice in both Japan and Chicago. Kai has also held senior roles at another tax Big 4 firm, including: global tax head of Japanese Client Services, Japan International Tax Services leader and AP Transfer Pricing Head.
Kai studied economics at the University of Tübingen in Germany (1987), and received his Ph.D. in economics from the University of Washington (1995). He serves on the International Advisory Board of the SDA Bocconi Business School in Milan; the Government of Japan's Cabinet Office Working Group for Revising Regulations and Administrative Procedures; and as Advisor to the Global Tax Society of the Japan Association of CFOs.
Mr Ken Takahashi, Partner, Deloitte Tohmatsu Tax Co.
Ken Takahashi is a partner at Deloitte Tohmatsu Tax Co., joining in 2017. His work focuses on cross-border tax issues for Financial Sector clients and international tax consultations. Ken has over 20 years of experience covering tax advisory services, PE issues, tax treaty related issues, M&A, and transfer pricing.
Prior to working at Deloitte, Ken held roles at a Europe-based tax law firm, a Japanese accounting firm, Lehman Brothers Japan and at Nomura Holdings Inc. where he was both Japan and Asia Tax Head, and Global co-Head of transfer Pricing. He has published articles and books on cross border transactions and investment vehicles. He is a registered zeirishi (Certified Public Tax Accountant).
Mr Yoshitaka Hasegawa, Partner, Deloitte Tohmatsu Tax Co.
Yoshitaka Hasegawa is a tax partner at Deloitte Tohmatsu Tax Co. where he specializes in transaction support services with an emphasis on cross-border transactions and M&A/reorganization transactions.He began working at Deloitte in 1994, worked 3 years at Deloitte's New York Office; he became a partner in 2002.
Yoshitaka received his BA in Economics and MBL from Hitotsubashi University, and an MSc in Taxation from Golden Gate University of San Francisco. He is also a Japan Certified Public Accountant, a zeirishi and was an adjunct professor at the National Tax College.
Mr Samuel Gordon, Partner, Deloitte Tohmatsu Tax Co.
Samuel Gordon is a Partner at Deloitte Tohmatsu Tax Co. He has 19 years of experience in cross–border tax advisory and in-house roles in Tokyo, London, and L.A. His focus is on transfer pricing for financial services and intercompany treasury issues for clients in Japan and APAC. He is a regular speaker at the Capital Markets Tax Group (Hong Kong and Singapore) and the Banking Industry Forum (London).
Samuel graduated from the University of California Berkley with a degree in Northeast Asia economic development and received his post graduate degree in international affairs, focusing on international finance, from the University of California at San Diego.
You must login to register for the event.