SSC & Legal Working Group Spring Party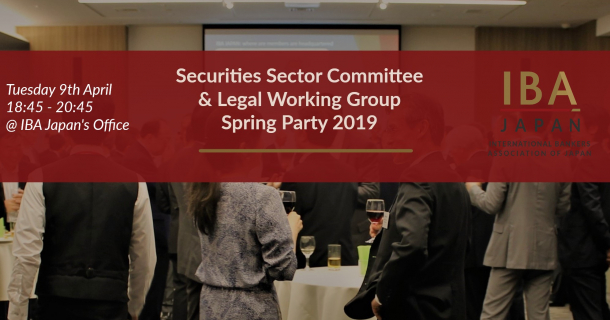 IBA Japan is pleased to invite members of the Securities Sector Committee and the Legal Working Group to our annual Spring Party!
Our annual Spring Party is a popular internal event organized by the Secretariat to create an opportunity for networking and casual discussion between fellow legal experts and senior management from our Securities Members.
The event will take place at the IBA Japan Secretariat's office and will start after the April SSC meeting has concluded.
Finger-food and drinks will be provided.
Please register by Wednesday 3rd of April

Associated Files
You must login to register for the event.